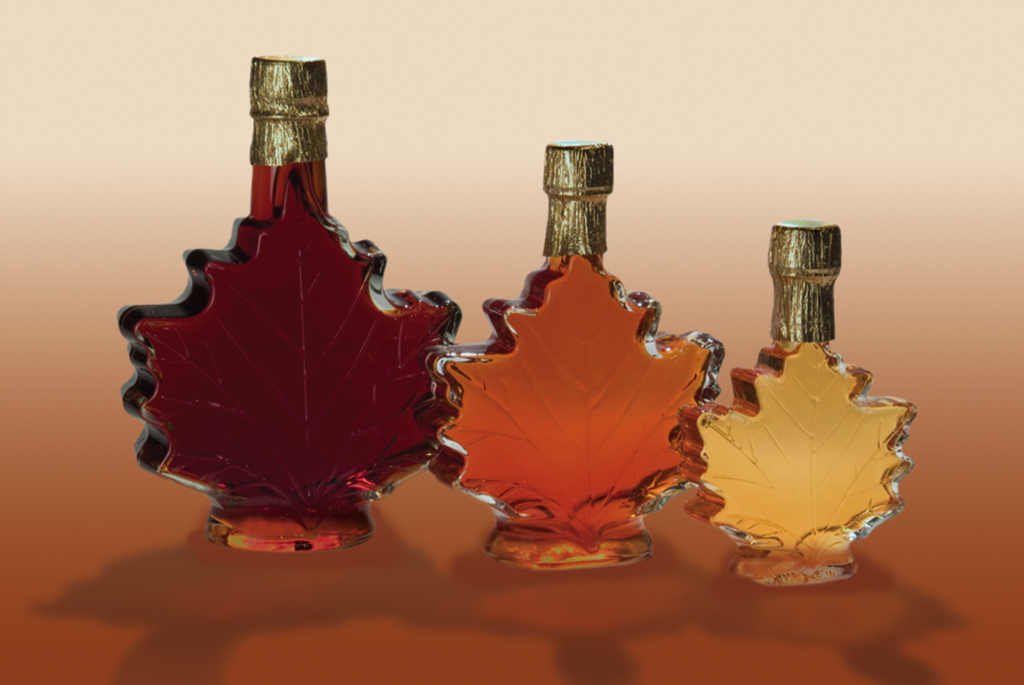 ---
US Grade A Ambers
The ambers of pure maple syrup vary from light and delicate to dark and rich flavors. It all depends on the soils, the wind, and the weather. See below for descriptions of the four common amber grades.
---
Light Amber colored syrup is most often made from the first, brief flows of the season. It has pronounced sweetness with a very delicate maple flavor, a favorite of maple connoisseurs.
Medium Amber, a medium amber color with moderate maple flavor. It is the most popular grade of table syrup, and is usually made after the sugaring season begins to warm, about mid-season.
Dark Amber syrup has a uniquely balanced maple sweetness that makes it the most pleasing syrup for many consumers. Its characteristic maple flavor makes it a favorite table syrup.
Extra Dark Amber is quickly becoming the most requested of our pure maple syrup grades. Its hearty maple flavor has less pronounced sweetness. It is perfect for cooking and enhancing the flavor of many recipes. This is referred to as Grade B in some literature.